AFFORDABLE CLOUD SOLUTIONS FOR YOUR ST. AUGUSTINE AREA BUSINESS
GVS IT Services offers complete support and installation of premium cloud solutions and security to keep your business going, no matter where you are in North East Florida.
Whether it's benefitting from agility and super-fast speeds to cost savings and improved efficiency, businesses of all sizes in Daytona and beyond are moving towards premium cloud services and computing for day-to-day business operations.
So why get left behind!
GVS IT Services is your personal cloud company, offering you the best solutions to migrate IT services to the cloud with little to no fuss or disruptions to running operations. This way, you can focus on running your business while benefiting from the features the cloud offers.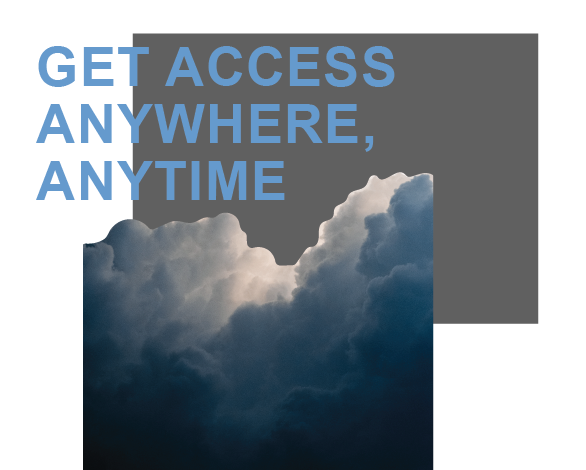 Our premium cloud services allow you to access host applications, anywhere, anytime, with a simple and reliable process. Our hosted services use 100% safe, reliable, and secure server-based IT solution in Florida, so don't need to worry about maintenance and additional overheads. We have got you covered!
The way businesses work is continuously changing. But the one thing that is isn't changing is 'cloud computing solutions.' Undoubtedly, cloud computing gives businesses an increased degree of autonomy, but there may be catastrophic consequences if everything is not properly set up and maintained. A single permissions error, for instance, while setting up Microsoft SharePoint, could lead to a company's important data loss on a huge scale!
The only solution is to get in touch with a cloud computing specialist team to ensure the business is correctly prepared to move to the cloud. We here at GVS IT Services have been coming to grips with all stripes' cloud-based business needs for the last couple of years. We have a proven and effective cloud solution to help you run your business effortlessly.
Our cloud services include online backup, hybrid cloud, private cloud, and hosted email— all of which are specially designed to offer customers easy access to apps and services by making them instantly available on a single Cloud service provider.
Benefits of Cloud Services
Improved security
Scalability & Savings
Improved Data Quality
Automated Data Backup and Recovery
Improved Data Quality
Sustainability
Hours
M-F: 7am – 5pm
S-S: On Call
LOCATIONS
9838 Old Baymeadows Rd #329, Jacksonville, FL 32256, USA